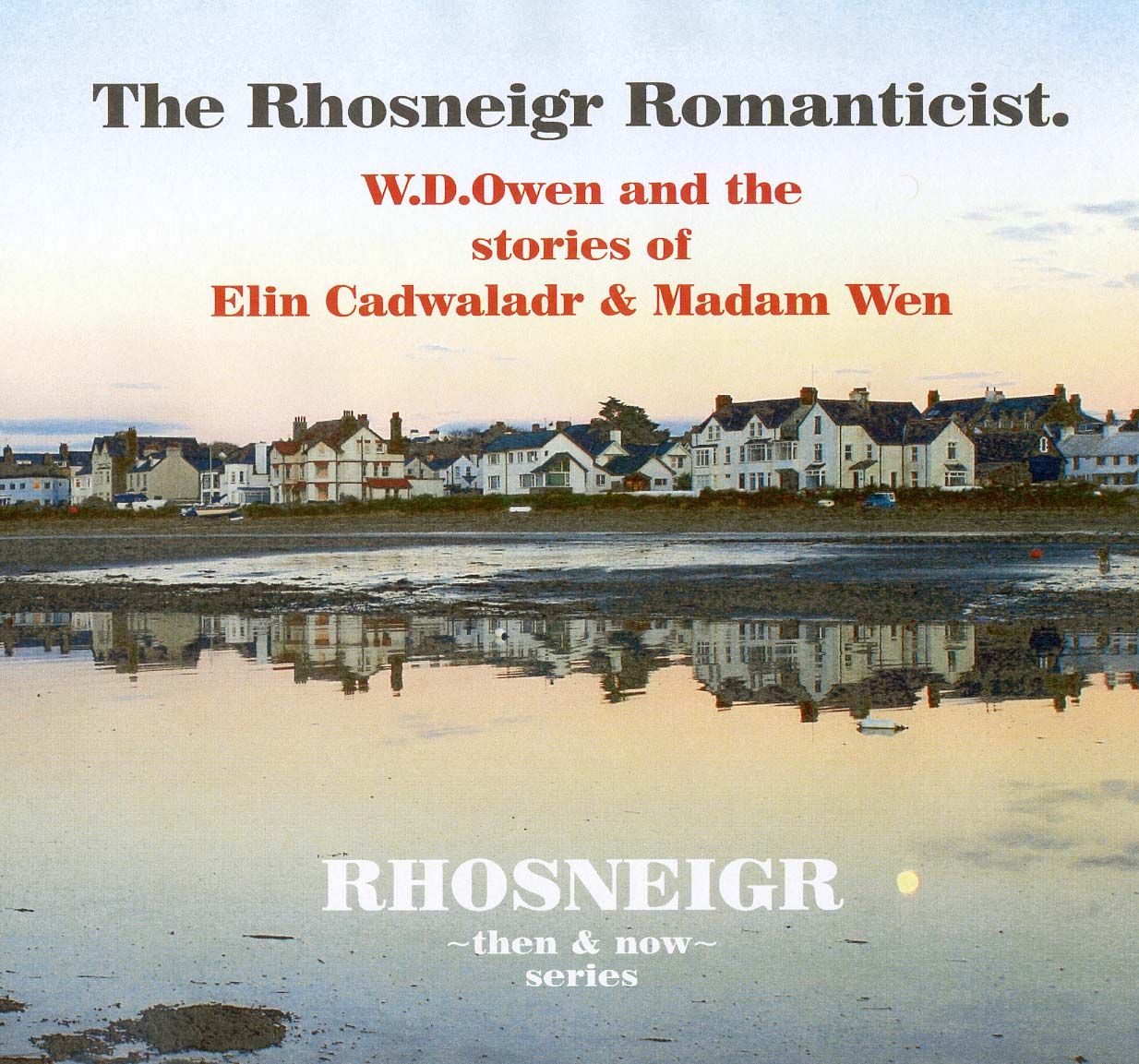 1.6.2017 - Amazing News !!
A complete English Translation of Madam Wen has turned up out of nowhere. Translated and hand-written by Richard Parry - believed to be a schoolteacher - and dated 1937, some eleven years after the original was first published in Welsh.
The news was given by Nigel Evans of the Bryngwran Community Festival last weekend (May bank holiday.
It is not yet known how the news will be acted upon, but conservation of the handwritten book is likely to be the next step.
http://www.dailypost.co.uk/news/north-wales-news/rare-find-left-madam-wen-12932046
William David Owen was born, raised and married on Anglesey and worked for a time in different parts of the country, finally settling in Rhosneigr where he lived until his untimely death in 1925.
His most famous novel, 'Madam Wen', was eventually published in book form barely a fortnight before he died. It tells the Romantic story of the legendary Anglesey highway-woman whose exploits both thrilled and terrorized the inhabitants of the 'Lakes' area north west of Rhosneigr.
Elin Cadwaladr is an earlier romance, also principally set around Rhosneigr and the parish of Llanfaelog, which Owen parodies as 'Bryn Siriol'. Within the growing popularity of the new holiday village he weaves a tale among petty parochialism, national politics and the relentlessness of tuberculosis, from which he himself eventually died.
Both these stories were originally published in Welsh, and are presented here as abridged versions, in English, for the very first time.
A comprehensive compilation of reviews and critiques, including the 1982 film of the novel by S4C, is also included.
Additionally, an extensive biography of W.D.Owen himself reveals an ambitious man, who drew inspiration in his writing from his early years as a schoolteacher, from the community he later served as a solicitor and of course, from his many family connections – including links to Florence Nightingale, for whom his sister worked as a kitchen maid & cook.